POLICE CONFIRM ALLEGATIONS OF CHRIS BROWN'S ASSAULT
The popular hip-hop star, Chris Brown, has been accused of physically assaulting a woman during a heated argument that ensued between the Grammy award winner and the woman in Los Angeles on Friday.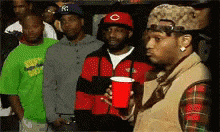 During an interview with NBC News, the Los Angeles Police Department affirmed an incident at a residence in the 19600 block of Citrus Ridge Drive in the San Fernando Valley area in Los Angeles. 🚨🚔
The police spokesperson also confirmed that the incident would be referred to the Los Angeles City attorney's office.
However, the police spokesperson did not report that any injury was incurred during the process, suggesting that the popular artist may not be charged for the battery. 🙌🏽
This was not the first time that Chris Brown has been involved in allegations relating to physical assault. In 2009, the 32-year old pop star pleaded guilty to charges of physical assault against his ex-wife Rihanna.
😬In 2013, Chris Brown was accused of assaulting Deanna Jones at a club in Orange County. Series of allegations in 2015 and 2016 over a forceful ejection of a woman from her bus and an alleged punch in a Las Vegas Night Club.
While there are no talks about injury in the incident, Chris Brown appears to be in the spotlight again for an offense he has often been known for.