LIL DURK IMPRESSES WITH NEW RECORD
Durk Derrick Banks, popularly known as Lil Durk, continues his impressive run in 2021 by breaking the record for the highest number of songs in the Hot 100 in 2021. The pop star who nicknamed himself the "Chicago Jay-Z" in February has been praised heavily by music industry fans.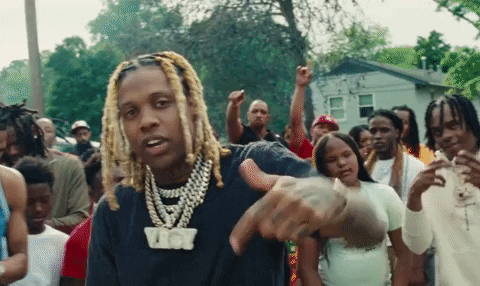 "@LilDurk has now charted 35 songs on the Hot 100 in 2021, the most entries among all artists this year - Chart data 2021."
In January, his sixth studio album, "The Voice," released in December 2020, was at Number 3 on the BillBoard 200 chart. The album also earned him a gold certification from the Recording Industry Association of America.
By June, Lil Durk's collaboration with Lil Baby produced the album "Voices of the Heroes," which peaked at number 1 on the Billboard 200 while sixteen tracks of the album hit the Billboard 100 this year, boosting the popstar's groundbreaking year in the studio.